Hotelier Indonesia


Indonesia's 2 inspiring trade platforms for home and lifestyle enthusiasts – Kitchen + Bathroom Indonesia and FoodTech International will now be held together next year on the 18 to 21 March 2021 at the Jakarta International Expo.

Kemayoran. The exhibitions were previously scheduled to be held from the 23 to 26 September 2020 alongside other exhibitions organized by PT Wahana
Kemalaniaga Makmur (WAKENI). This development is also in line with WAKENI's plans to renew focus on the parallel similarities between the two exhibitions; that is to meet the end-consumer intertwined needs across the home equipment, appliances and innovation sector, and the food supply technology sector.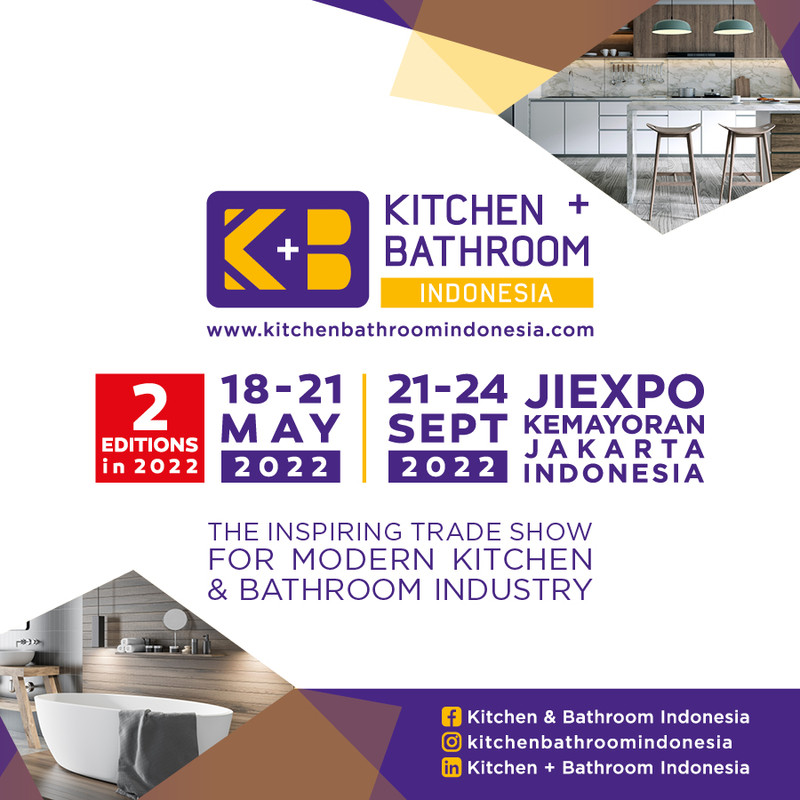 "Tightening social distancing regulations and operational restrictions for business communities and the public by Indonesia's Ministry of Health due to the Covid-19 pandemic situation has led WAKENI to review the exhibitions standing in the market and amongst our industry stakeholders. We hear our industry partners, exhibiting companies and visitors' feedback and support for the exhibitions, and
concluded the importance of holding the exhibition still albeit at a later time for all parties to make better preparations meanwhile," said Mrs Rini Sumardi, Director of WAKENI.

With more people forced to stay at home more, the bathroom and kitchen environment – particularly so for the kitchen setting where food supply is being stocked, are essential needs for the public.

Despite the operational slow down faced by manufacturers, service providers and suppliers in the kitchen and bathroom industry, there have been continued demands for products by end-consumers.

As for the food technology sector, requirements for solutions and services that support the end-food supply such as for delivery, convenient or packaged food are steady and expanding.

For many companies looking forward to a more stimulating 2021, the exhibitions will be the opportune event for them to start promoting their business proactively.

"We see a potential stabilization in market demands after the pandemic situation eases and see the new schedule next year as a good time to hold the exhibitions. The exhibitions will serve as the springboard platform for companies in the industry to return to the market, regain opportunities and reconnect with their customers. The few months wait from the earlier scheduled dates will give our exhibiting companies more time to observe market movements and consumer demand patterns, as well as to adequately plan their output logistics in order to introduce relevant products at the exhibitions next year," added Mrs Sumardi.

For more information on this announcement and necessary assistance to all stakeholders of the exhibitions, kindly reach out to our team via info@kitchenbathroomindonesia.com or
info@foodtechinternational.net

https://kitchenbathroomindonesia.com/