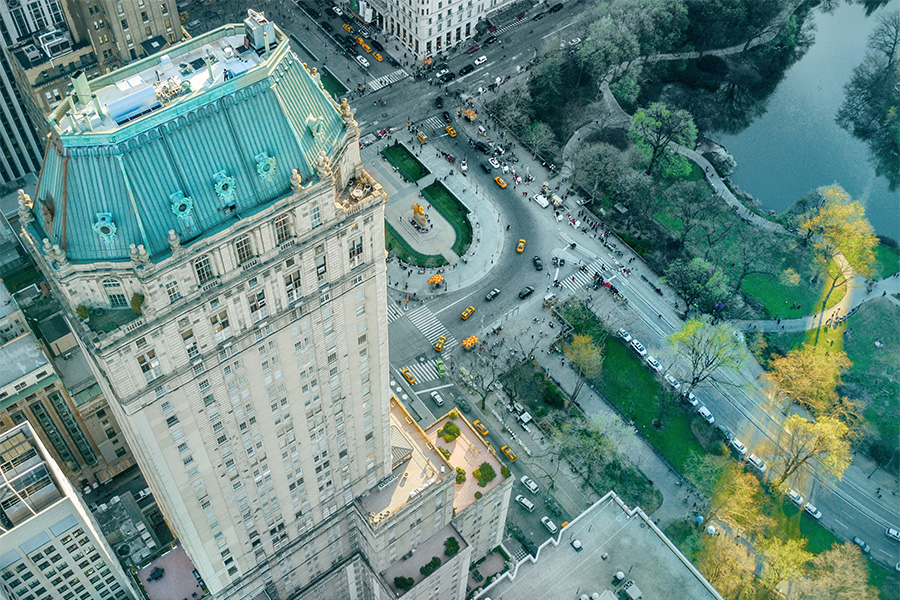 Meet the panel of industry leaders who will determine this year's HD Awards winners and finalists, the 2021 Pritzker Prize goes to a Paris-based duo, and the staff of a five-star hotel offer their viewpoint. All that and more in this week's Five on Friday.
Judges announced for 17th annual HD Awards
Hospitality Design (HD) has revealed the judges for this year's HD Awards for project and products. Project judges include Aaron Anderson, managing partner with Merit Hospitality; Emily Keip, vice president of design services America for Hyatt Hotels Corporation; Markus Schreyer, senior vice president of the Americas and global business innovation for Design Hotels; Nigel Hatcher, vice president of design and project management, luxury and lifestyle brands, for Marriott International; Verena Haller, chief design officer for Standard International; John Cooper, chief development officer for AMS Hospitality; and Kimberly Jackson, managing director for AvroKO. Product judges include Malene Barnett, founder of the Black Artists + Designers Guild; Matt Berman, principal of Workshop/APD; and Gina Deary and Sara Talleux, owner and principal of Simeone Deary Design Group. Stay tuned for more judges announcements. This year's judges will meet virtually in May to select the winners and honorees. The ceremony will be held September 21st, 2021 at Cipriani South Street in New York.
Lacaton & Vassal wins 2021 Pritzker Prize
Anne Lacaton and Jean-Philippe Vassal of Paris-based architecture firm Lacaton & Vassal have been named the 2021 Pritzker Prize laureates. Over more than 30 years, the practice has amassed a portfolio of private and social housing projects, as well as academic and cultural institutions, defined by openness, adaptive reuse, and human enrichment. Urban projects range from the multifunctional Latapie House in Floirac, France to the revamp of the Palais de Tokyo in Paris. "Our work is about solving constraints and problems, and finding spaces that can create uses, emotions, and feelings," Vassal says. "At the end of this process and all of this effort, there must be lightness and simplicity, when all that has been before was so complex."
Three architects create paper model houses you can craft at home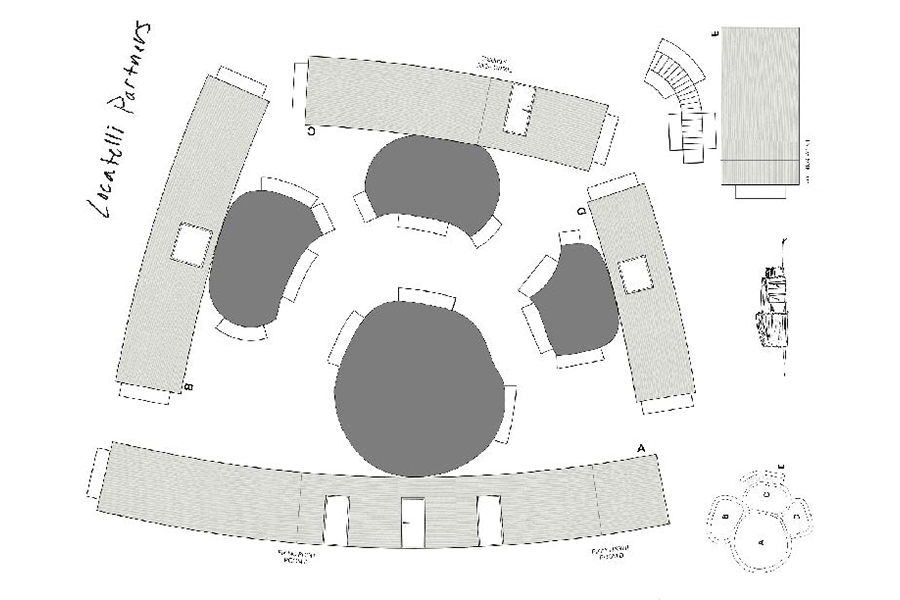 With domestic architecture top of mind following a year spent largely in our homes, three architects—Vincent Van Duysen, Toshiko Mori, and Massimiliano Locatelli—have introduced new paper house models that explore basic questions of how home design may evolve. Each architect has crafted a model in response to a prompt by the New York Times' T magazine, which highlights the enduring legacy of paper cutting as part of maternal tradition and oral history. Van Duysen's paper house echoes an archetypal barn conceived as a refined model for mass production. New technologies characterize Locatelli's design, which mimics the 3D-printed concrete home the architect developed for the 2018 Salone del Mobile. Finally, Mori's highly functional model features a circular footprint apt for natural ventilation and communal space. All three designs are downloadable and can be put together with just a printer, scissors, and glue.
TeamLab launches an artistic digital sauna experience
Tokyo-based digital art collective teamLab is set to unveil an immersive new installation in the Roppongi district of the Japanese capital that comprises a maze of seven saunas and three art galleries. Spread across a large tent, the TikTok teamLab Reconnect: Art with Rinkan Sauna invites guests to dip in and out of hot and cold rooms and features diverse artwork conceived to engage all five senses, according to U.S. News & World Report. Punctuated by thoughtful lighting and color solutions, the installation will be open to the public from March 22nd through the end of August.
Behind the scenes at a New York hotel
The Pierre, A Taj Hotel in Manhattan stars in a feature in the latest issue of the New Yorker, which highlights not only its reputation as a posh setting for elite social events, but also the union that has helped keep staff afloat. Suffering amid the myriad challenges of COVID-19, the hotel laid off 80 percent of its staff—nearly 350 employees—in April 2020. Much of the team members have dedicated their careers to the Pierre, where employees are part of the Hotel Trades Council union and were able to keep healthcare and, in some cases, receive severance during the uncertain mid-2020 months. Reopened since September 2020, the Pierre is examined by Jennifer Gonnerman as a possible metric for how New York's hotel market may recover.
The post Five on Friday: March 19th, 2021 appeared first on Hospitality Design.