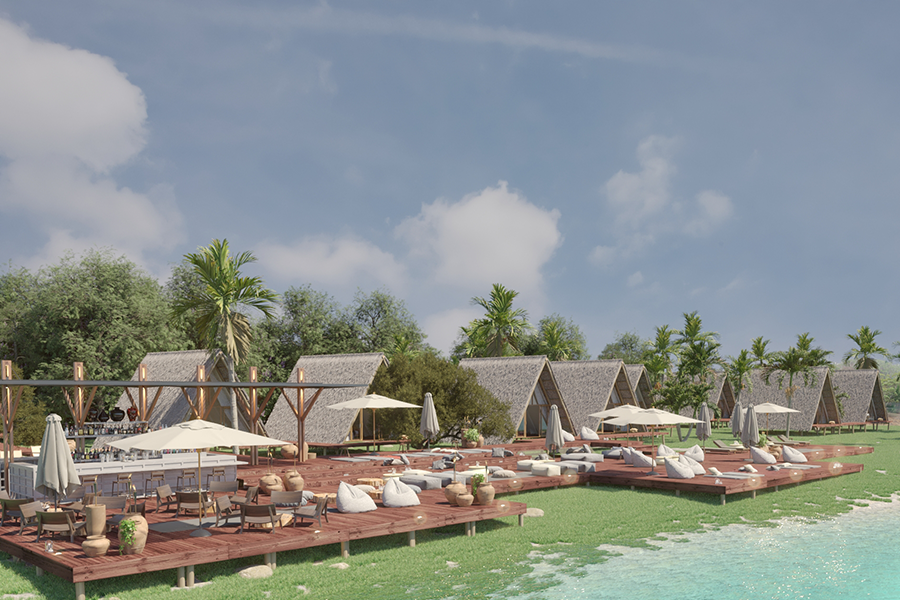 Sustainable hospitality brand Habitas is set to grow its footprint later this summer with the launch of its third property, Habitas Bacalar. Located on the banks of Mexico's Lake Bacalar, the remote holistic retreat will be envisioned by the brand's in-house team using sustainable materials to create an innovative, modular style that echoes local vernaculars and design traditions, while also minimizing environmental impact.
"One of the Habitas brand's greatest strengths lies in the way we tailor our objective to the cultural landscape in which each of our homes are brought to life," says Habitas founder and CEO Oliver Ripley. "In a case such as Bacalar, this affords us a monumental opportunity to tap into rich histories and bring them into the present."
Habitas Bacalar will comprise 35 cabanas that feature earthy, nature-inspired interiors and overlook the property's lagoon. Amenities will include a communal gathering space, as well as a rustic and refined open-air kitchen that will draw upon local tradition in the property's family-style culinary menus. The Habitas Bacalar spa and wellness area will be modeled after a small Mayan village, complete with treatment cabins inspired by traditional Mayan straw houses.
Habitas will continue its expansion with properties in Saudi Arabia and Costa Rica, as well as additional outposts in Mexico, down the line.
The post Habitas to Debut Third Sustainable Retreat This Summer appeared first on Hospitality Design.