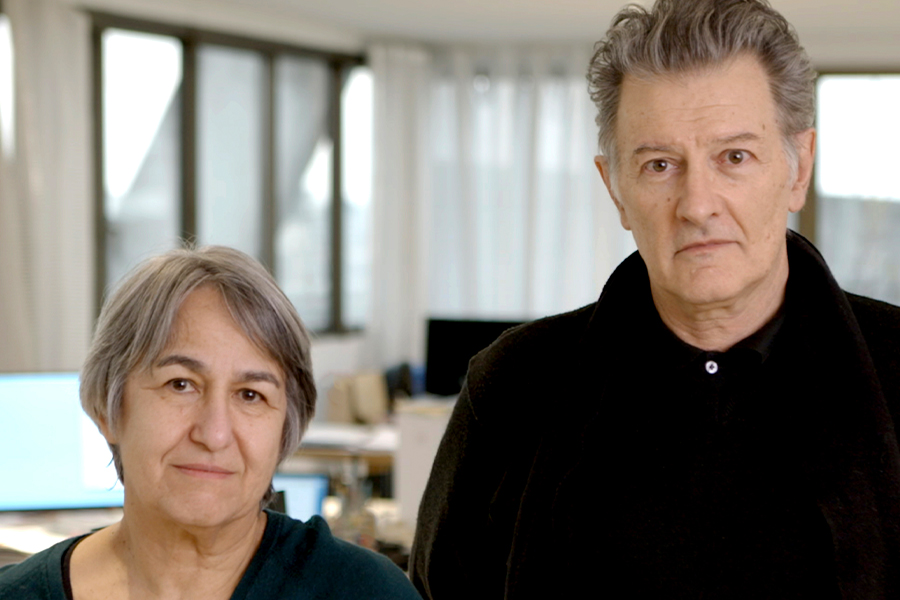 Anne Lacaton and Jean-Philippe Vassal of the Parisian architecture firm Lacaton & Vassal have been named the 2021 Pritzker Prize laureates. Over more than 40 years, the pair has garnered recognition for their private and social housing projects, as well as cultural and academic institutions throughout Europe and West Africa. The firm's portfolio reflects an emphasis on quality of life through open use and abundant space, often in urban environments. "Good architecture is open—open to life, open to enhance the freedom of anyone, where anyone can do what they need to do," Lacaton says. "It should not be demonstrative or imposing, but it must be something familiar, useful, and beautiful, with the ability to quietly support the life that will take place within it."
Lacaton & Vassal has distinguished its projects by reexamining sustainability through a reverence for pre-existing structures. Inexpensive housing developments like Latapie House in Floirac, France elevate human enrichment through thoughtful greenhouse technologies that support an onsite winter garden, while retractable and transparent polycarbonate panels use natural light to illuminate the entire dwelling and further expand its communal indoor spaces.
"This year, more than ever, we have felt that we are part of humankind as a whole. Be it for health, political, or social reasons, there is a need to build a sense of collectiveness. Like in any interconnected system, being fair to the environment, being fair to humanity, is being fair to the next generation," says Alejandro Aravena, chair of the Pritzker Architecture Prize jury. "Lacaton and Vassal are radical in their delicacy and bold through their subtleness, balancing a respectful yet straightforward approach to the built environment."
Their portfolio also includes large-scale works—such as the 17-story, 96-unit La Tour Bois le Prêtre housing project in Paris—that transform modern volumes and position them to maximize their potential. The development was updated in collaboration with French architect Frédéric Druot to include an expanded footprint that forms bioclimatic balconies to reinforce the surrounding urban geography. The firm also spearheaded the revamp of Paris' Palais de Tokyo in 2012, which increased the museum's footprint by more than 215,000 square feet and embraced voluminous, unfinished interior environments to enhance the creative flexibility of artists and curators. Openness and functionality also characterizes the École National Supéreure d'Architecture de Nantes in Nantes, France, where the firm designed a concrete and steel structure on the banks of the Loire River that's equipped with retractable polycarbonate walls and sliding doors that connect interiors to the landscape.
"Not only have they defined an architectural approach that renews the legacy of modernism, but they have also proposed an adjusted definition of the very profession of architecture," the 2021 Jury Citation reads. "The modernist hopes and dreams to improve the lives of many are reinvigorated through their work that responds to the climatic and ecological emergencies of our time, as well as social urgencies, particularly in the realm of urban housing. They accomplish this through a powerful sense of space and materials that creates architecture as strong in its forms as in its convictions, as transparent in its aesthetic as in its ethics."
"Our work is about solving constraints and problems, and finding spaces that can create uses, emotions, and feelings," Vassal adds. "At the end of this process and all of this effort, there must be lightness and simplicity, when all that has been before was so complex."
The post Lacaton & Vassal Wins 2021 Pritzker Prize appeared first on Hospitality Design.