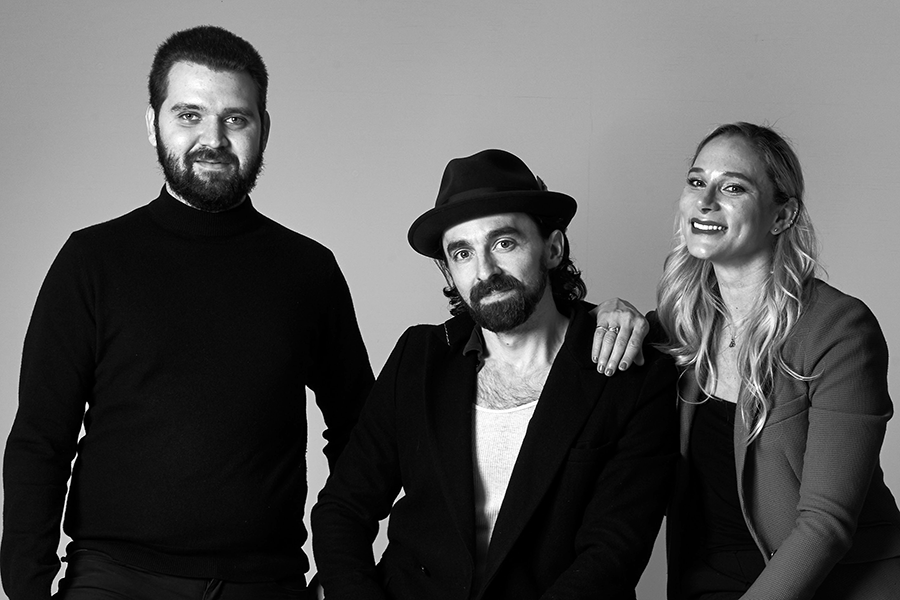 Architect Richard Chandler has announced the launch of his new practice, Studio Valerius. Based in New York, the architecture and design firm will emphasize simplicity with projects focused on light, material, and gesture.
"The beauty in creating a new place is that, with each person who visits, more memories and connections unique to them are layered in, regardless of the designer's original intention," Chandler says. "Together, these combined experiences form a greater constellation of collective imagination that grows and evolves over time."
Formerly an associate principal and studio leader for Rockwell Group, the Australian native brings forth more than 15 years of experience leading projects in the U.S. and abroad. Design directors Natalie Imran and Emir Dogan round out the Studio Valerius' founding team.
For its maiden client, plant-based lifestyle brand Matthew Kenney Cuisine, Studio Valerius is underway crafting the company's flagship culinary venture inside the Klövern building in the NoMad section of Manhattan. The space will comprise two French restaurants, totaling a combined 8,000 square feet.
"Working on projects where people gather and freely connect is deeply rewarding for me. Working for the hospitality industry has allowed me to realize this passion in myself—and guided where I should focus Studio Valerius' attention," Chandler adds. "I also embrace our interconnectedness with nature and all of humanity, which is the inspiration for this space. We are dedicated to sourcing natural materials in a manner that respects the finite resources our world has to share."
More from HD:
Le Pristine Restaurant Evokes Moody Opulence in Antwerp
Ian Schrager Gives $1M to Arne M. Sorenson Hospitality Fund
How Kimpton Hotels & Restaurants Is Evolving Its Legacy
The post Architect Richard Chandler Launches Studio Valerius appeared first on Hospitality Design.