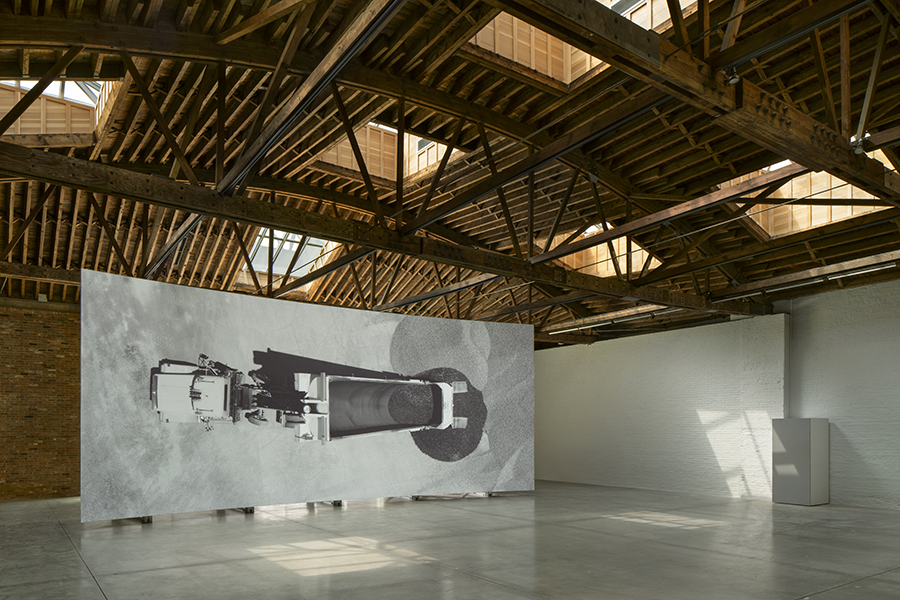 New York-based Architecture Research Office (ARO) has completed its two-year renovation and expansion of the Dia Art Foundation's three buildings in Manhattan. The upgrade grows Dia Chelsea's footprint to 32,500 square feet, and includes 20,000 square feet of integrated, street-level exhibition and programming space. New brick façades and building systems complement the local industrial vernacular with respect to the site's architectural legacy.
"The most challenging aspect of the Dia Chelsea renovation was designing three new façades to create an ensemble of distinct but related buildings," says ARO principal Adam Yarinsky. "The design engages the scale and organization of the internal spaces, addresses the functions of the openings for people and art and expresses the detailing of the brick walls. All of this comes together to present Dia's identity, which is grounded in the character of the neighborhood and the qualities of the existing buildings."
Scaled proportionally to the interior spaces, central openings in each building facilitate art handling, while new steel-framed windows and door systems are painted gray to match the colorway of other Dia sites. The six-story easternmost building welcomes visitors with a new ground floor, bookstore, and a flexible event space that can accommodate up to 150 people.
New exhibition areas in the museum's two other buildings are organically linked to the lobby via wall openings that further establish openness, while also connecting it to the street. ARO also crafted offices and an expanded library and education center across the two uppermost floors of the eastern building.
More from HD:
Looking Ahead: Market-Driving Museums
Rockwell Group to Design Exhibition at the Smithsonian
Instagrammable Exhibits Create a Buzz
The post Dia Chelsea Emerges from Two-Year Renovation appeared first on Hospitality Design.