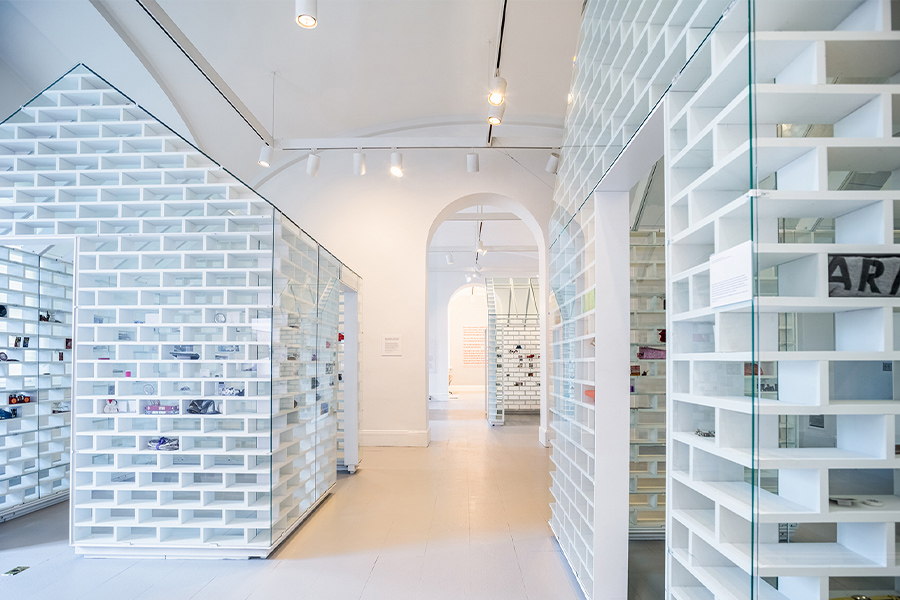 The Tropicana Las Vegas is being acquired, a longtime restaurant critic shares his pulse on the state of New York's restaurant scene, and the deadline for HD Awards submissions has been extended. All that and more in this week's Five on Friday.
Another Las Vegas Strip mainstay has been sold
According to the Associated Press, the Tropicana Las Vegas Hotel and Casino will soon be acquired by Bally's Corp. to the tune of $308 million. The iconic 1,500-room hotel, casino, theater and convention property, which first opened in 1957, will be the Rhode Island-based gaming company's first on the Las Vegas Strip. (Bally's Las Vegas Hotel and Casino is owned by Caesars Entertainment Inc.) "Landing a preeminent spot on the Las Vegas Strip is a key step for us," said George Papanier, president and CEO of Bally's, which currently owns and operates 12 casinos in eight states. The transaction is expected to close early 2022.
A New York restaurant critic gives his hot takes
New York's latest segment of "A New York Minute," a series of interviews with the magazine's staffers, features senior restaurant critic Adam Platt, who has been in the job for nearly two decades. The Q&A touches on Platt's personal preferences and the New York restaurant scene in general—all with a strong sense of local pride and a hint of nostalgia for the city's bustling pre-pandemic dining scene. "The reality is there's nothing you can't taste, gobble, or enjoy in this great international dining city, even in the midst of a pandemic," says Platt, "and I would respectfully argue that even the wan facsimiles of delicious far-off foods are better here than they are most anywhere else."
Senate panel meets to address COVID's impact on tourism
A newly formed Senate subcommittee, created under the Biden Administration and focused on tourism, trade, and export promotion met for its inaugural hearing earlier this week, reports Skift. The hearing—entitled "State of Travel and Tourism During COVID-19"—addressed the pandemic's economic impact on the travel industry, specifically examining hotels, conventions, and the broader hospitality industry. The testimony was led by the U.S. Travel Association's Tori Barnes and discussed restarting international travel, restoring jobs, and more. "We are hospitality strong, but we have no problem asking for your help and we still desperately need your support as we rebuild," said Carol Dover, president and CEO of the Florida Restaurant and Lodging Association, who spoke at the hearing.
Installation memorializes those lost to gun violence in America
The National Building Museum in Washington, DC recently opened the Gun Violence Memorial Project, an installation conceived by MASS Design Group and conceptual artist Hank Willis Thomas in collaboration with organizations Purpose Over Pain and the Everytown for Gun Safety Support Fund. The exhibition features four houses, each comprising 700 glass bricks—a tribute to the number of people in the U.S. killed by guns every week. The houses hold hundreds of personal items donated by immediate family members of loved ones taken by gun violence and will continue to be filled with objects. The installation is on view through September 25th.
HD Awards deadline extended!
You asked, we answered. The deadline to submit projects and products to the 17th annual HD Awards has been extended one week. Submissions will now be open through Friday, April 23rd. An esteemed jury of industry professionals will be selecting this year's winners and finalists, and all honorees will be featured in the September 2021 issue of Hospitality Design magazine and fêted at an event on September 21st in New York. For more information, visit hospitalitydesignawards.com.
More from HD:
Chef David Burke and Andres Escobar Team Up on Orchard Park
Ellery Beach House Conjures Up a Retro Spirit
Le Pristine Restaurant Evokes Moody Opulence in Antwerp
The post Five on Friday: April 16th, 2021 appeared first on Hospitality Design.