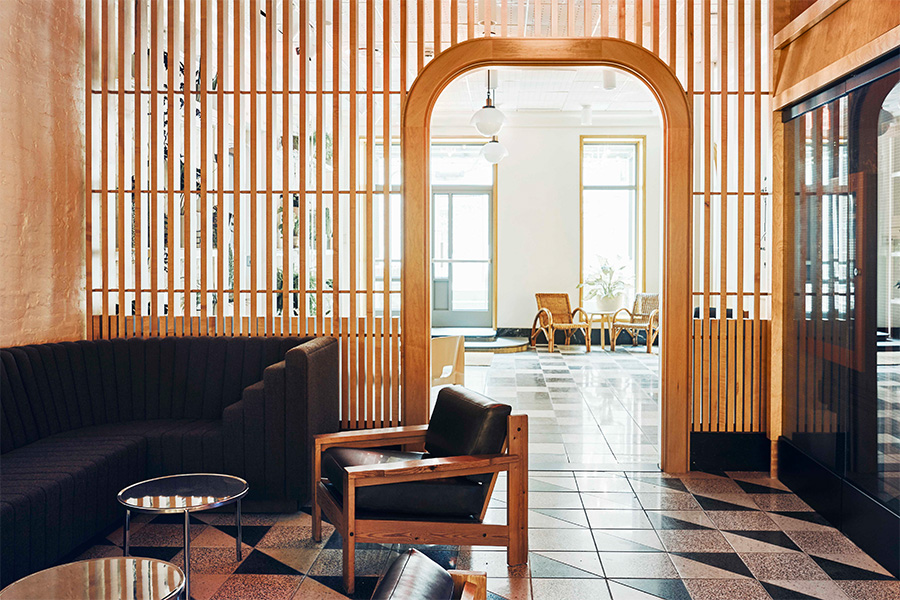 Hospitality Design (HD) magazine is now accepting project and product entries for the 17th annual HD Awards. Lauded as the most prestigious awards for the hospitality industry, the yearly event recognizes some of the best and most innovative achievements in both project and product design from around the globe.
To be considered, all submissions must have debuted between December 1st, 2019 and April 15th, 2021. The event's projects portion spans 26 categories, including Visual Identity, Hybrid Spaces, Camps + Lodges, as well as the newly added New Brand Launch, which honors hospitality concepts that have at least one location opened within our timeframe and have one or more in the works. In addition, the HD editorial team will also select a Designer and Hotelier of the Year, who will be celebrated during a September ceremony.
Innovative products are recognized in 13 categories, including Custom Art + Accessories, Technology, and a new category for this year: COVID-19 Solutions, which highlights products that offer a safe yet stylish solution with the Coronavirus pandemic in mind.
The deadline for 2021 entries has been extended to Friday, April 23rd, 2021.
Winners and finalists will be selected by an esteemed jury of industry professionals. All honorees will be featured in the September 2021 issue of Hospitality Design magazine and fêted at an event on September 21st, 2021 at Cipriani South Street in New York. For more information about the HD Awards, visit hospitalitydesignawards.com.
Watch the 2020 HD Awards virtual ceremony here, and see the complete list of last year's winners and finalists here.
The post Submissions Are Open for the 17th Annual HD Awards appeared first on Hospitality Design.